Event Websites
Promote Your Event & Inform Attendees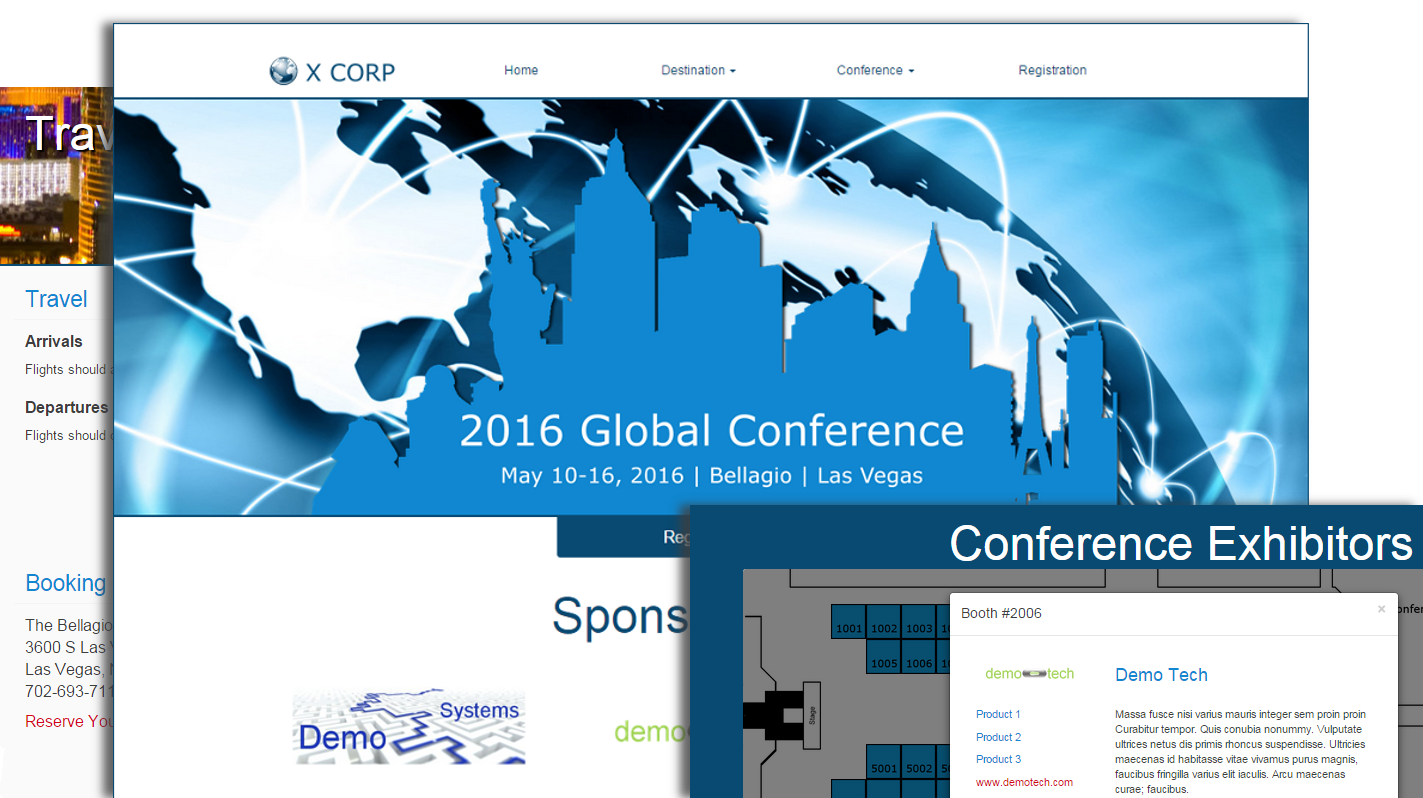 Promote your events with mobile-friendly event websites that are custom built by our support team to reflect the quality of your event. Highlight key event information including speakers, exhibitors, and sessions to inspire registration and provide valuable information to your attendees. Include interactive booth maps to display booth and exhibitor information. Promote your event sponsors with logos and links to their websites.
Features
Home Pages
Provide your site visitors and registrants with a beautiful, easy-to-navigate site that communicates the quality of your event in a mobile-friendly package. Place your registration link or other important calls to action above the fold and highlight your sponsors and other key event information. All of our event websites are custom-built so there are no limitations on layout, design, or functions. Include social links, calendars, videos, and other custom widgets as required.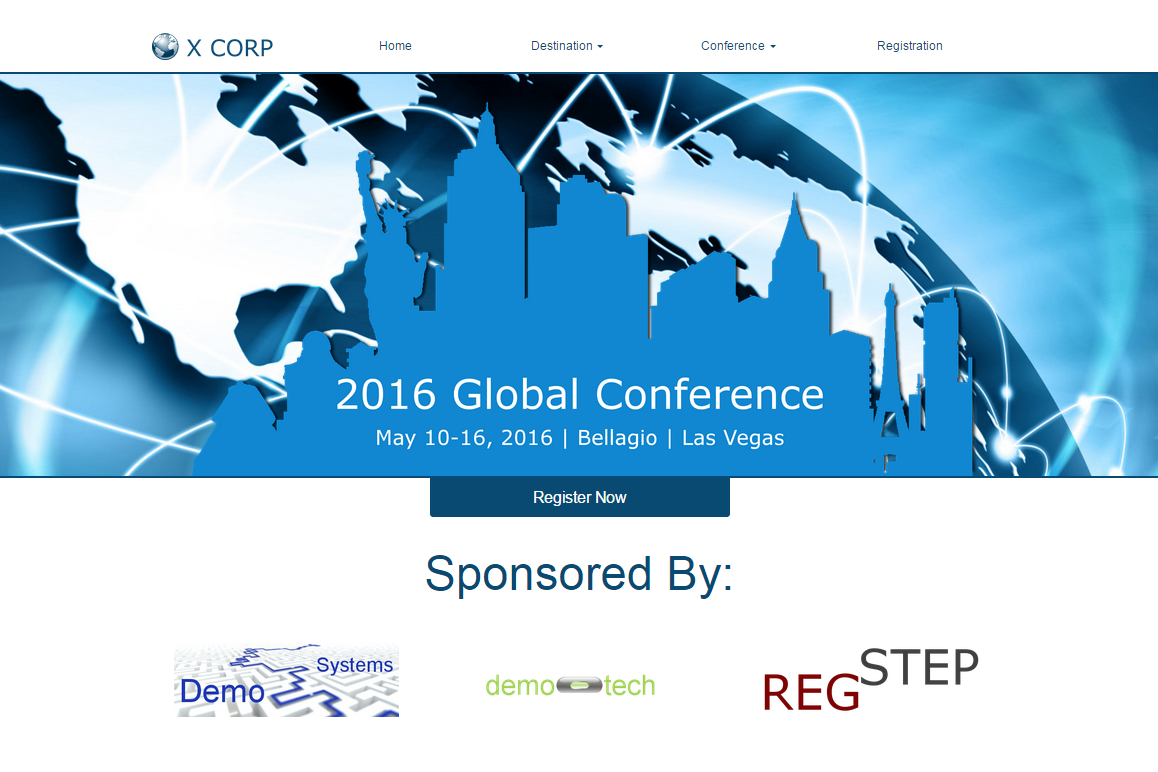 Promote your sponsors & your call to action at the top of your home page.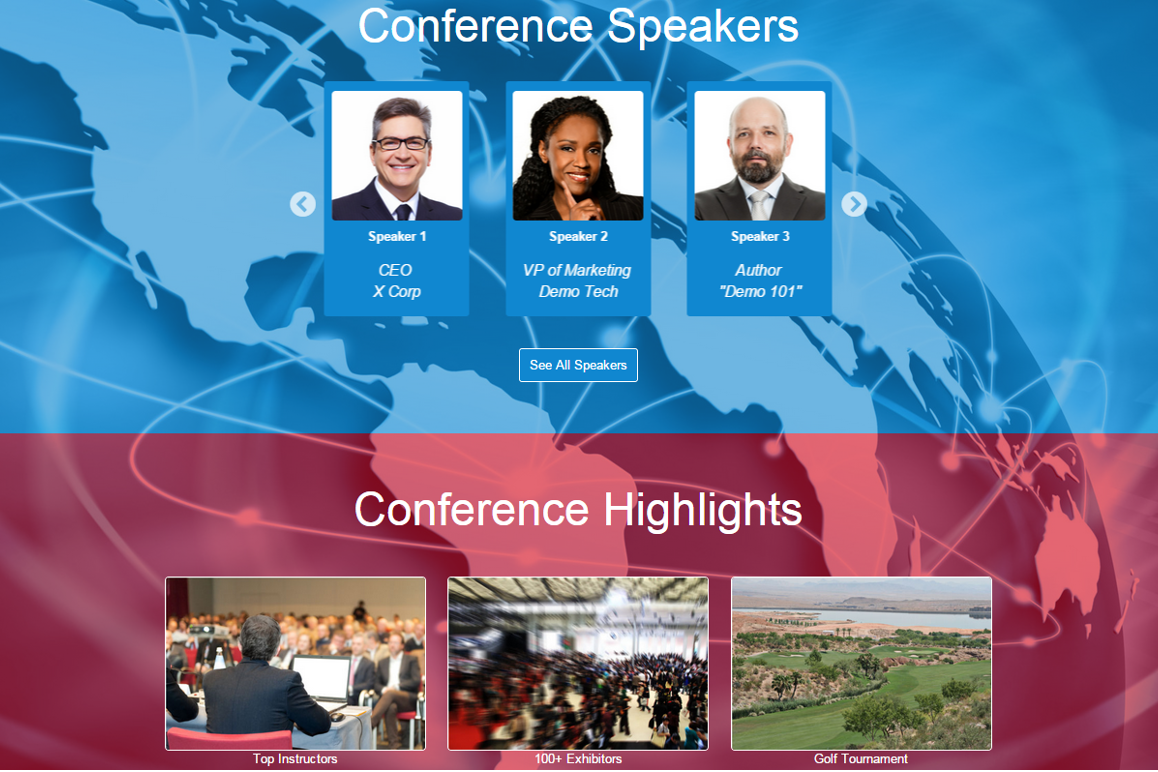 Highlight key speakers, sessions, & attractions.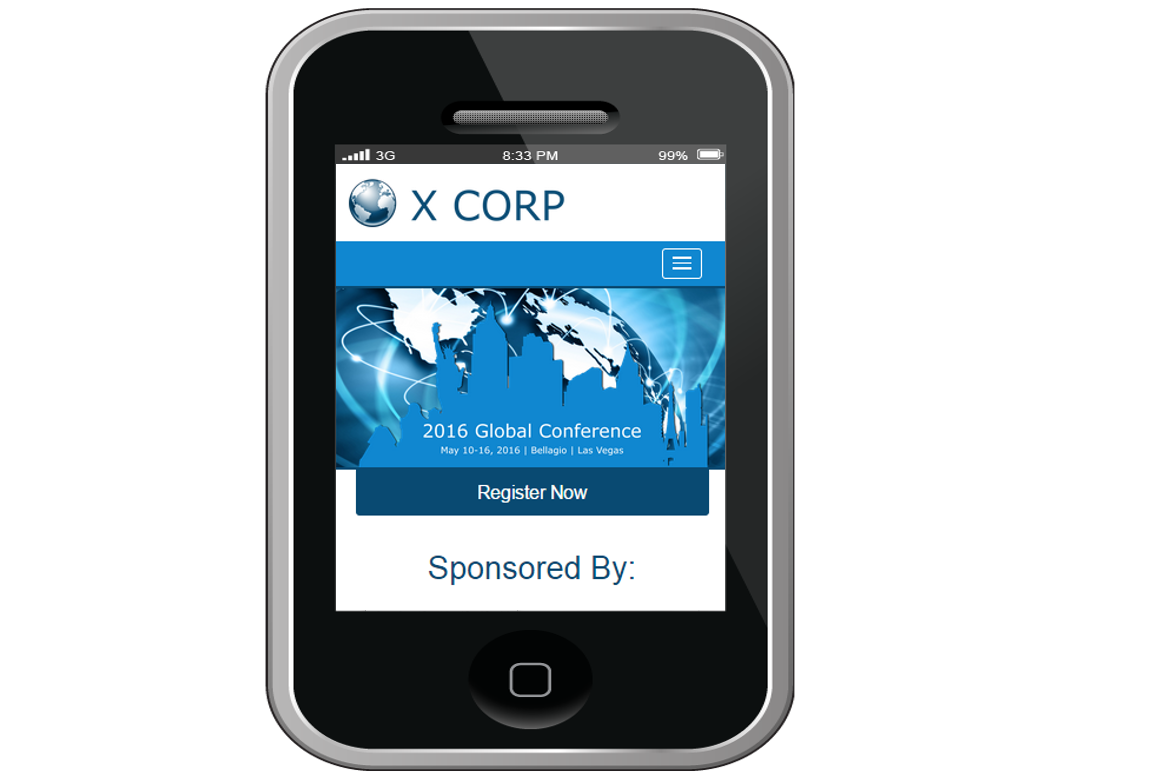 Reach your attendees on any device with mobile-friendly designs.
Event Information
Highlight the event details that will inspire people to register for your event. Include the benefits of your agenda including speakers, sessions, and exhibitors. Provide prices and payment options, travel and lodging requirements, schedules, weather, and other items unique to your event so your attendees can easily prepare for a great experience.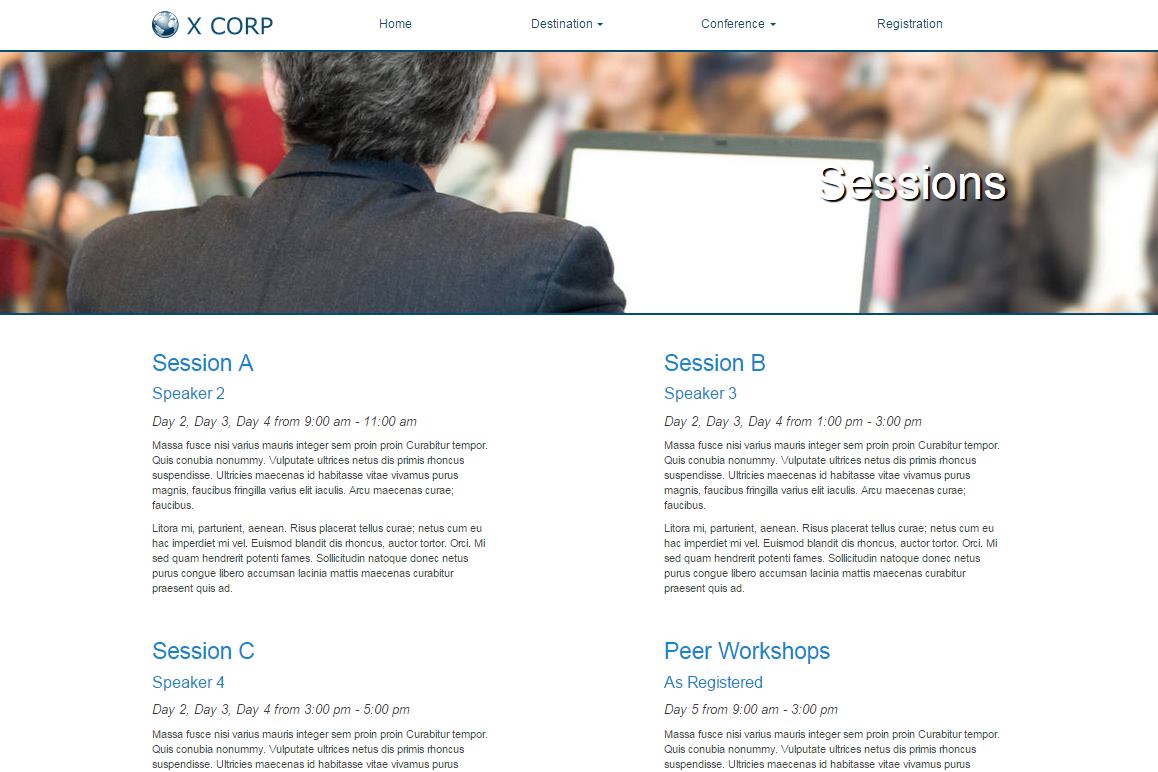 Describe your sessions & speakers to generate excitement about your agenda.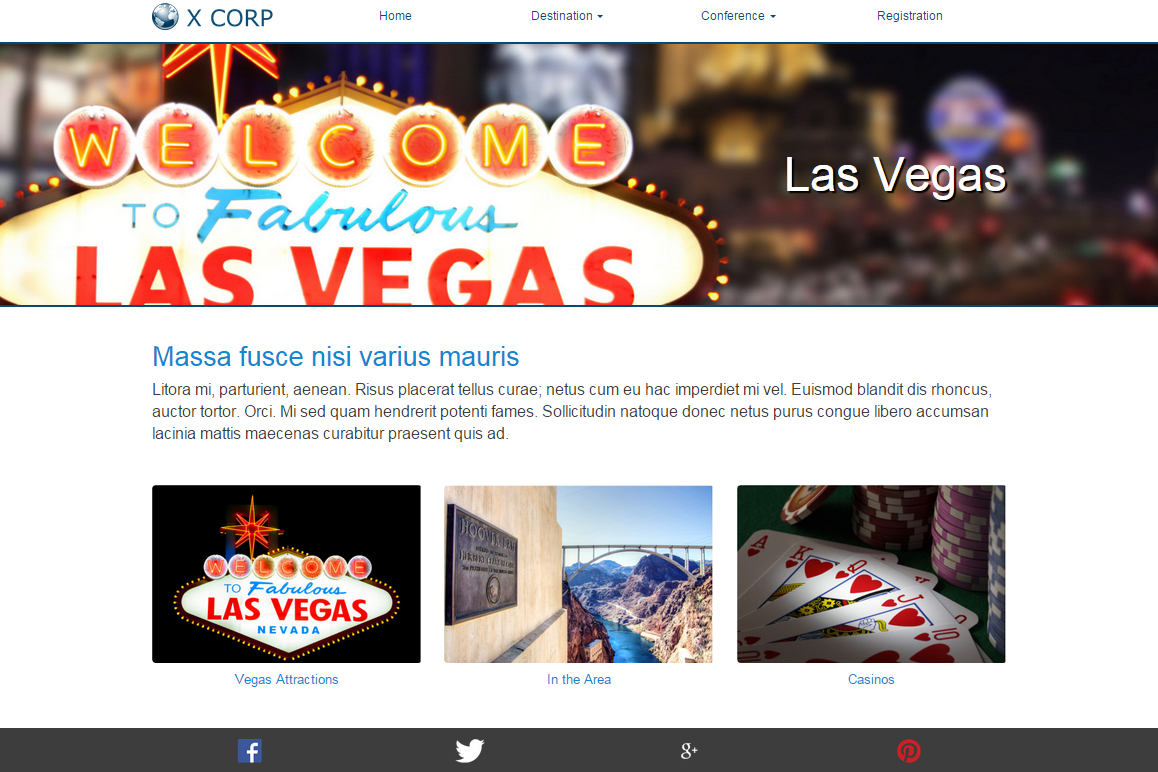 Highlight the leisure activities at your destination & venue.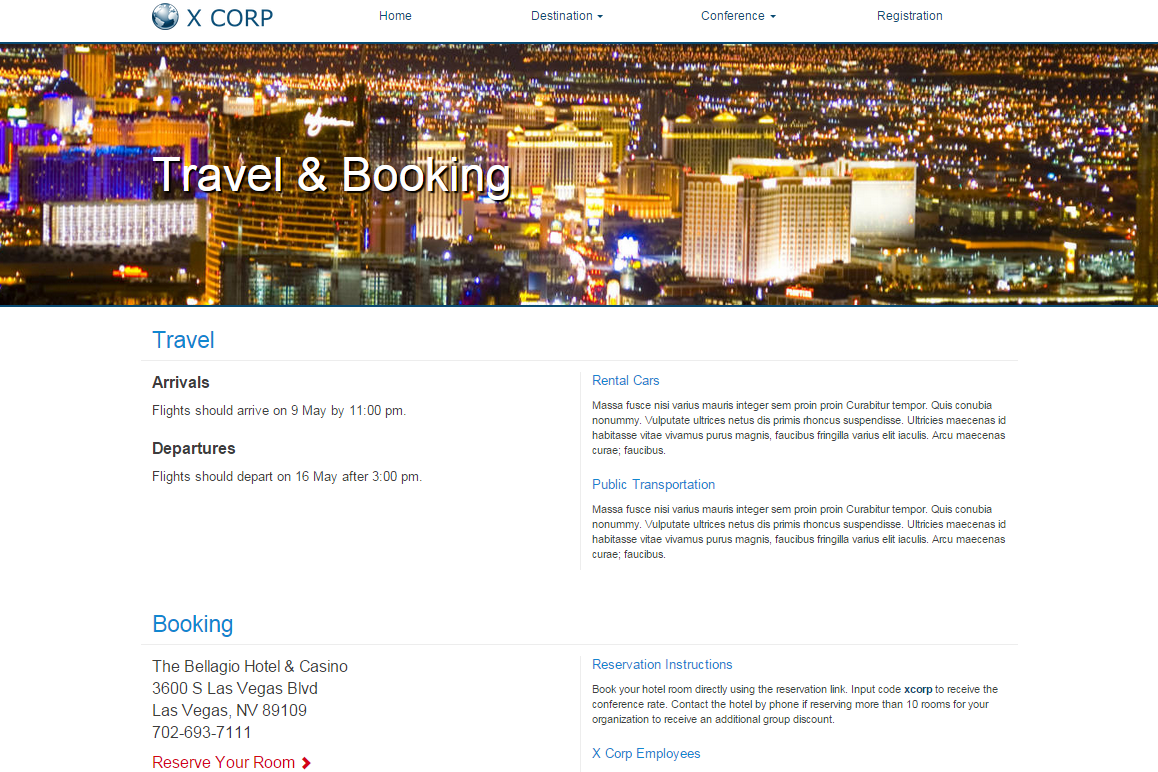 Provide details regarding travel, lodging, & registration.
Special Activities
Draw attention to your most popular sessions and activities by devoting special pages and functions to those areas. Use interactive booth maps to provide exhibitor details to attendees while displaying booth availability and prices to potential exhibitors. Display historical information, past images, and videos of your golf tournaments, dinners, receptions, and sessions to generate excitement regarding those activities.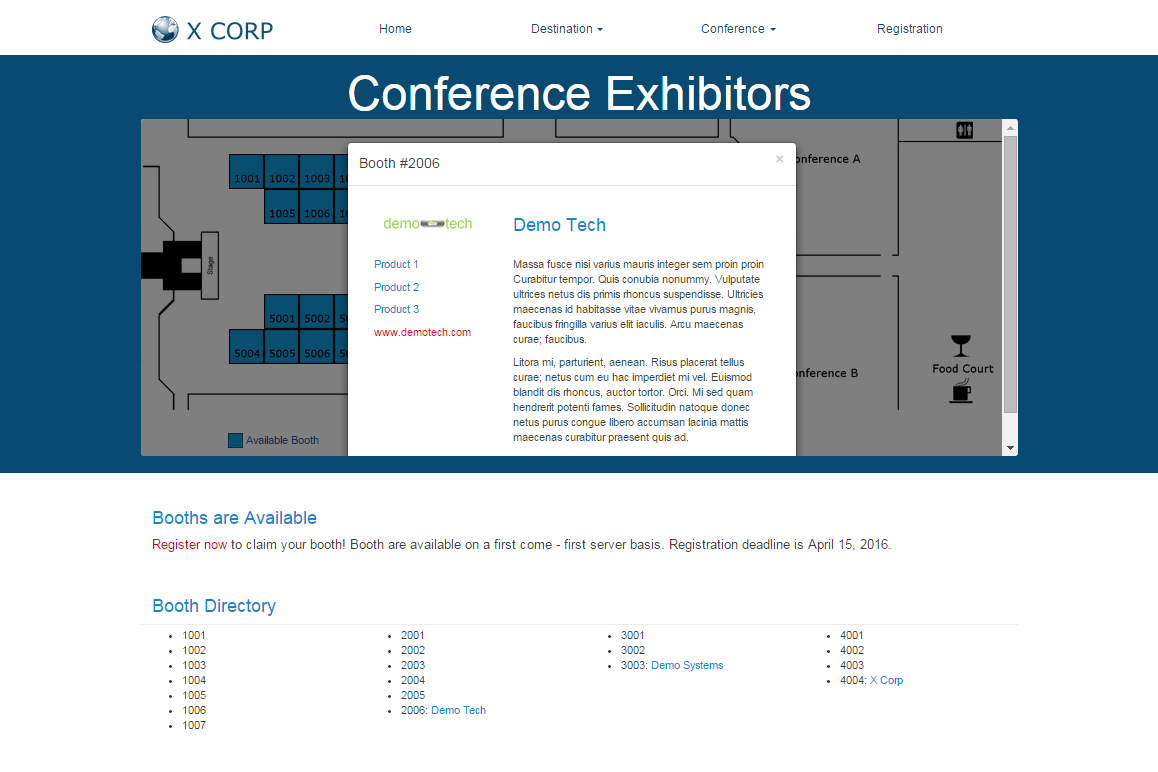 Provide interactive booth maps for your exhibitions.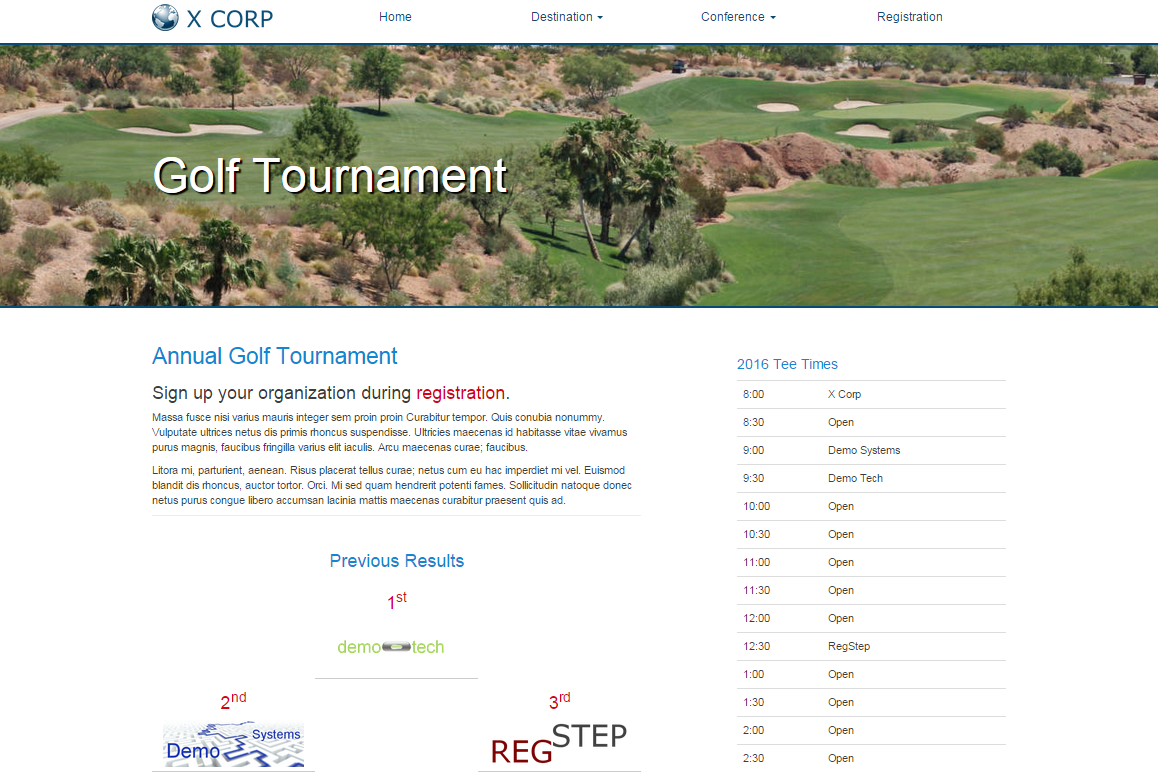 Generate excitement about your special breakout sessions & activities.