Event Reporting
Monitor Results & Gauge Success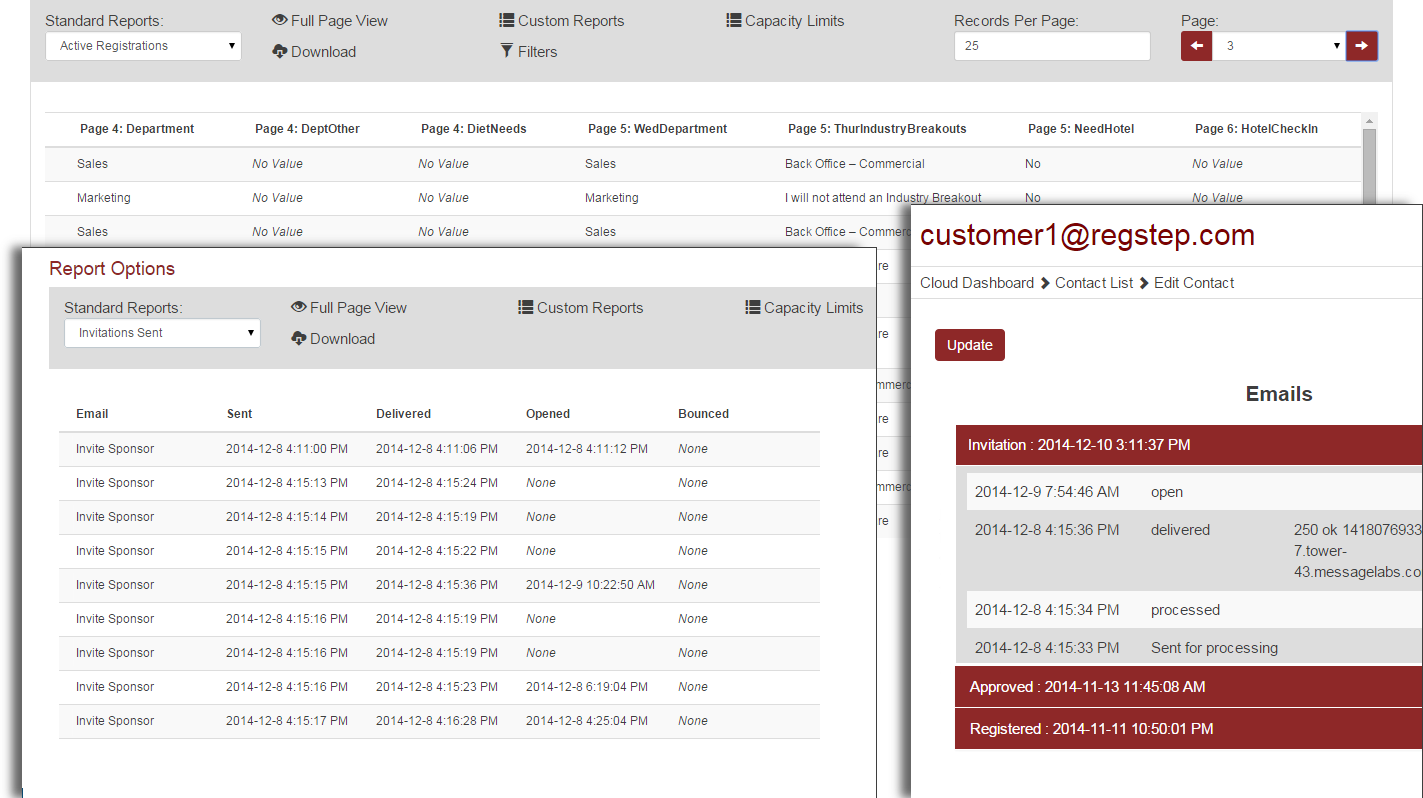 Track results and gauge success for your events with email, registration, and attendance data as well as historical information for each contact. Use real time reporting to manage event logistics and communications. Analyze response, attendance, and survey data to identify keys to high attendance rates and repeat attendees.
Features
Registration Reporting
Access a collection of standard registrations reports including registrations by status and balance. Monitor detailed financial summaries. Create an unlimited number of custom reports by selecting the fields and filters for each report. Share reports with other stakeholders. For each registration record, manage edits and cancellations, payments and refunds, waitlist status, and send event emails and view email delivery history.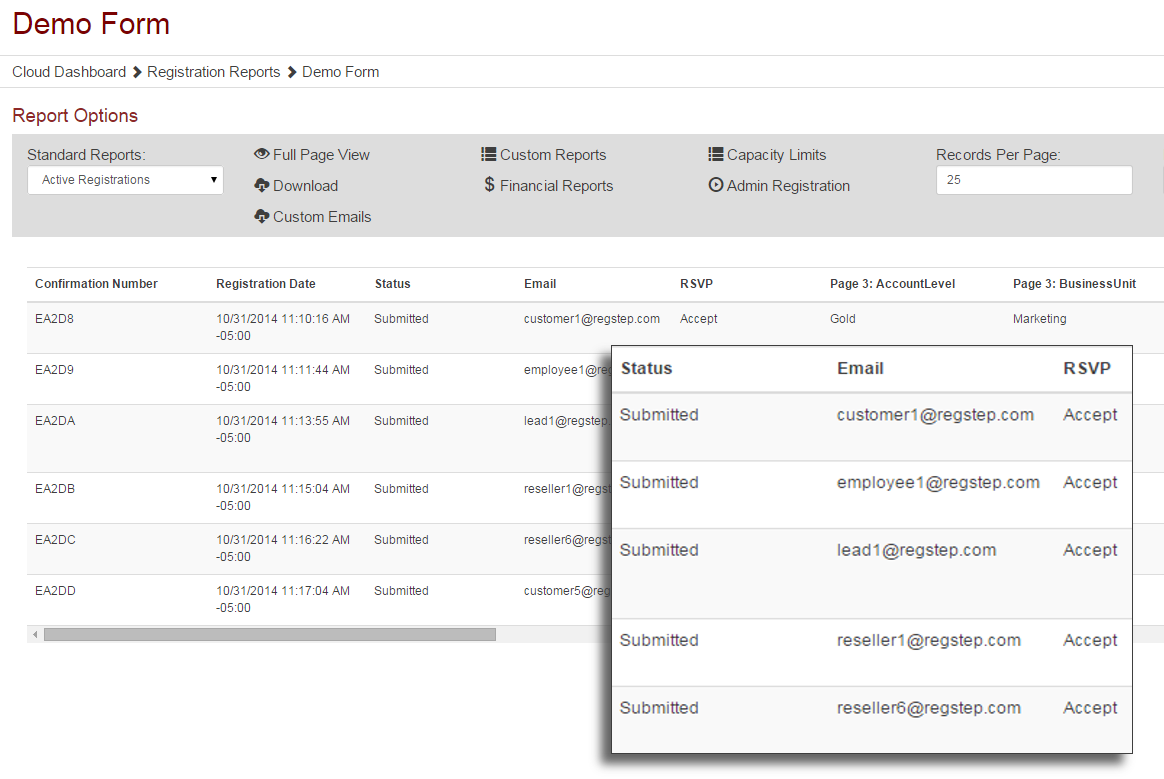 Access all of your registrant data via standard reports.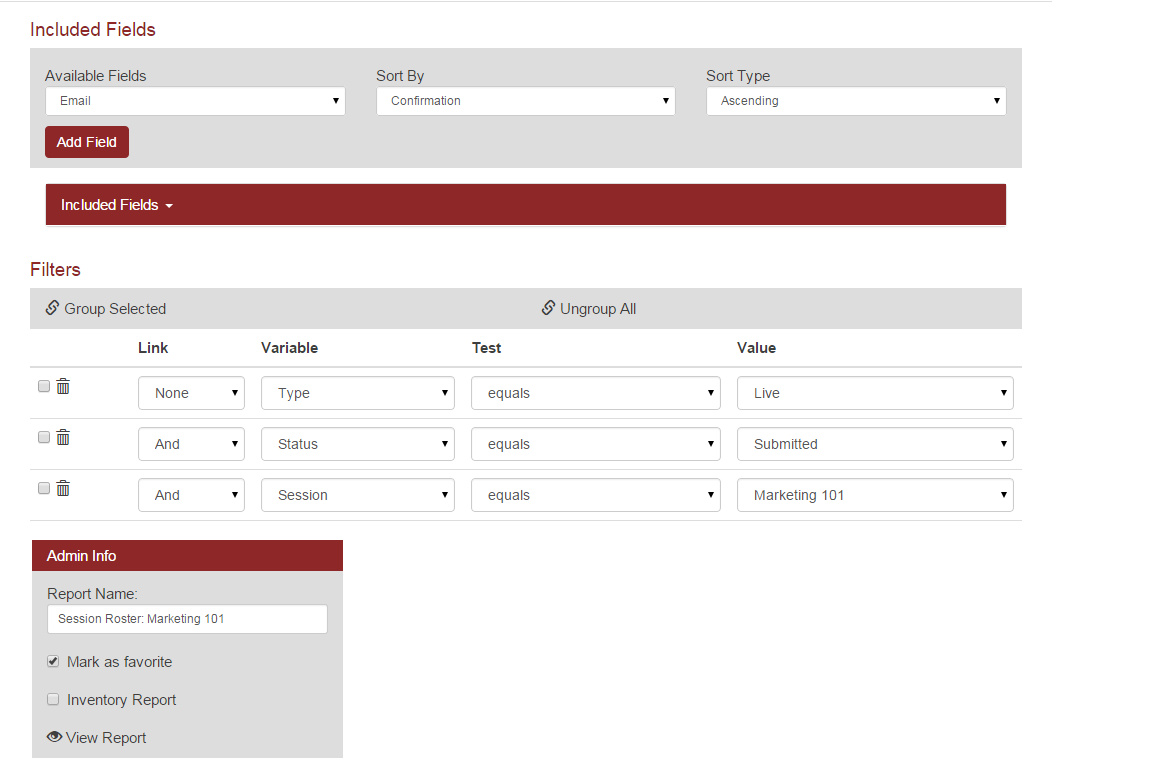 Create custom roster & inventory reports.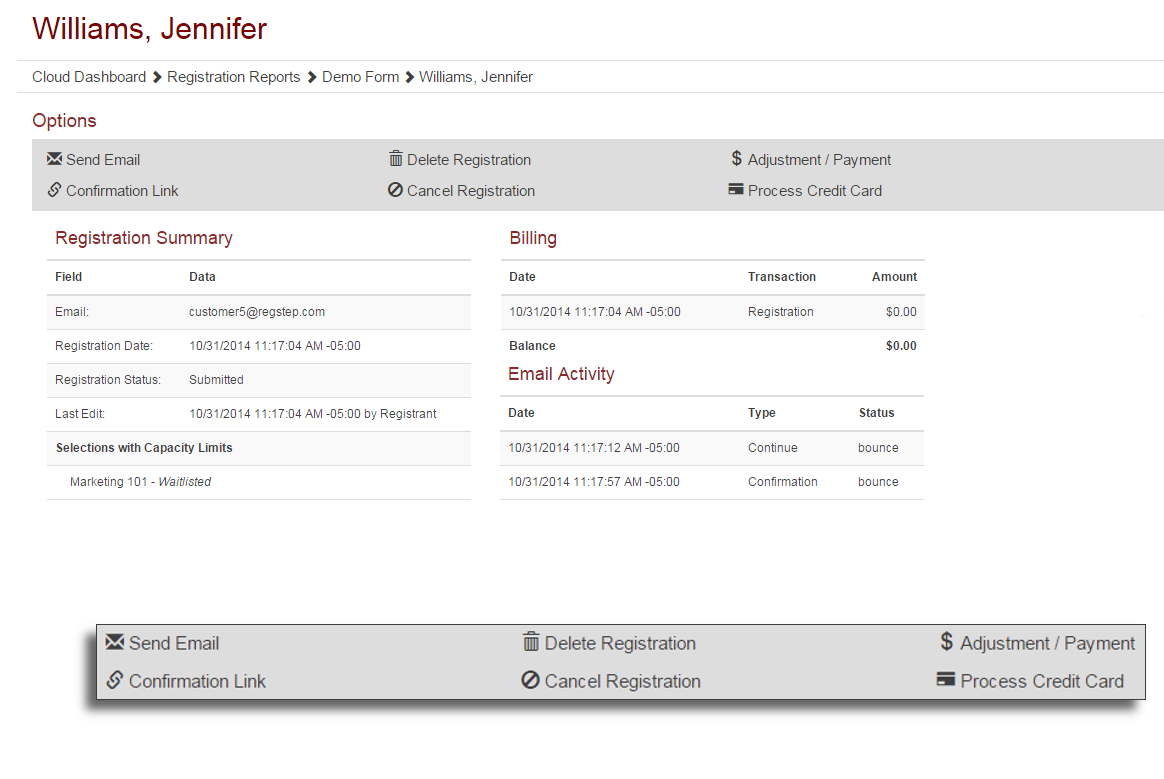 Manage registrant status, payments, communications, & waitlists.
Email Reporting
Access a collection of standard and custom reports for your event email campaigns. Gauge the success of each email by monitoring open and click through rates. Identify organizations and users not receiving your communications so you can take action to deliver your message. Monitor invitation reports to track response rates and adjust your campaign to increase attendance.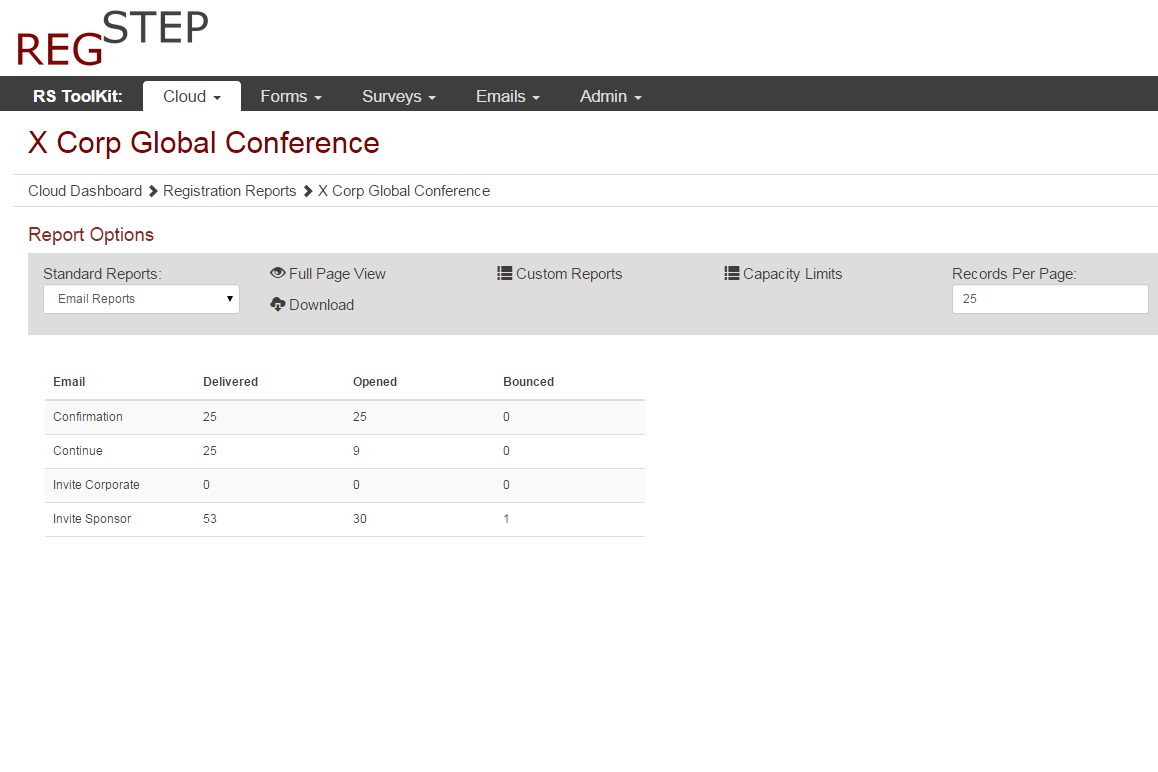 Monitor delivery results for each email in your campaign or event.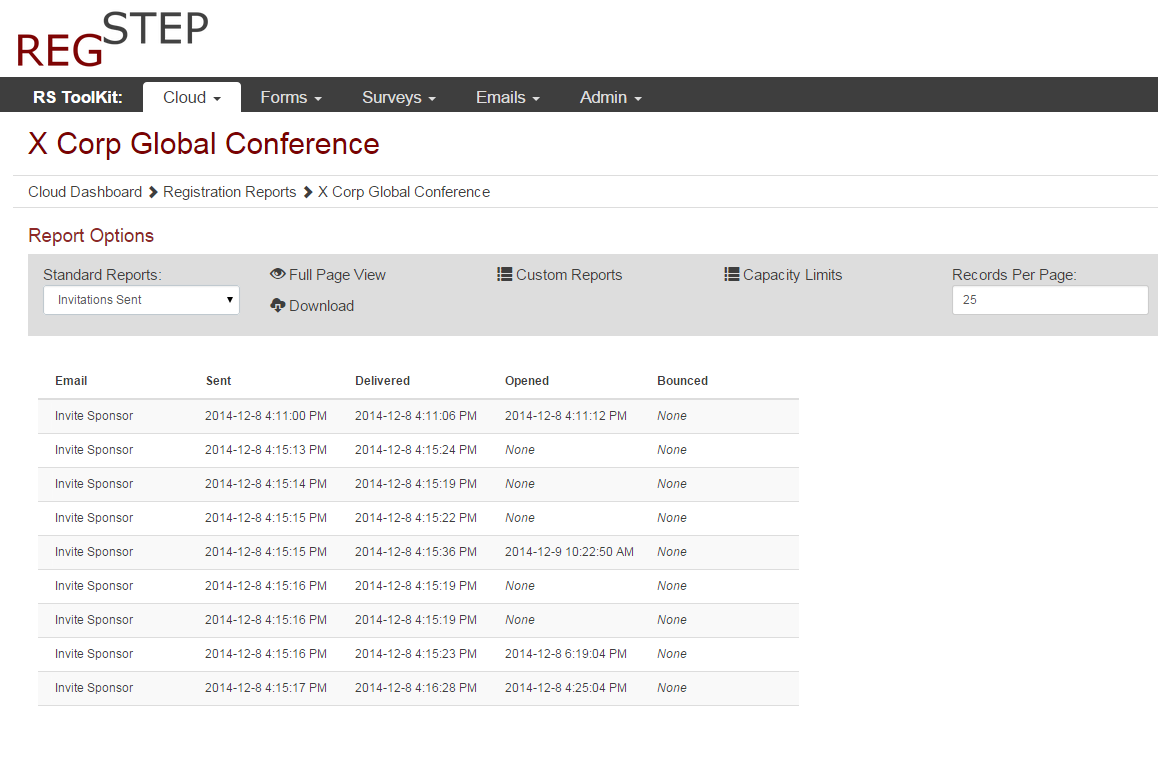 Identify recipients that are not receiving or opening your communications.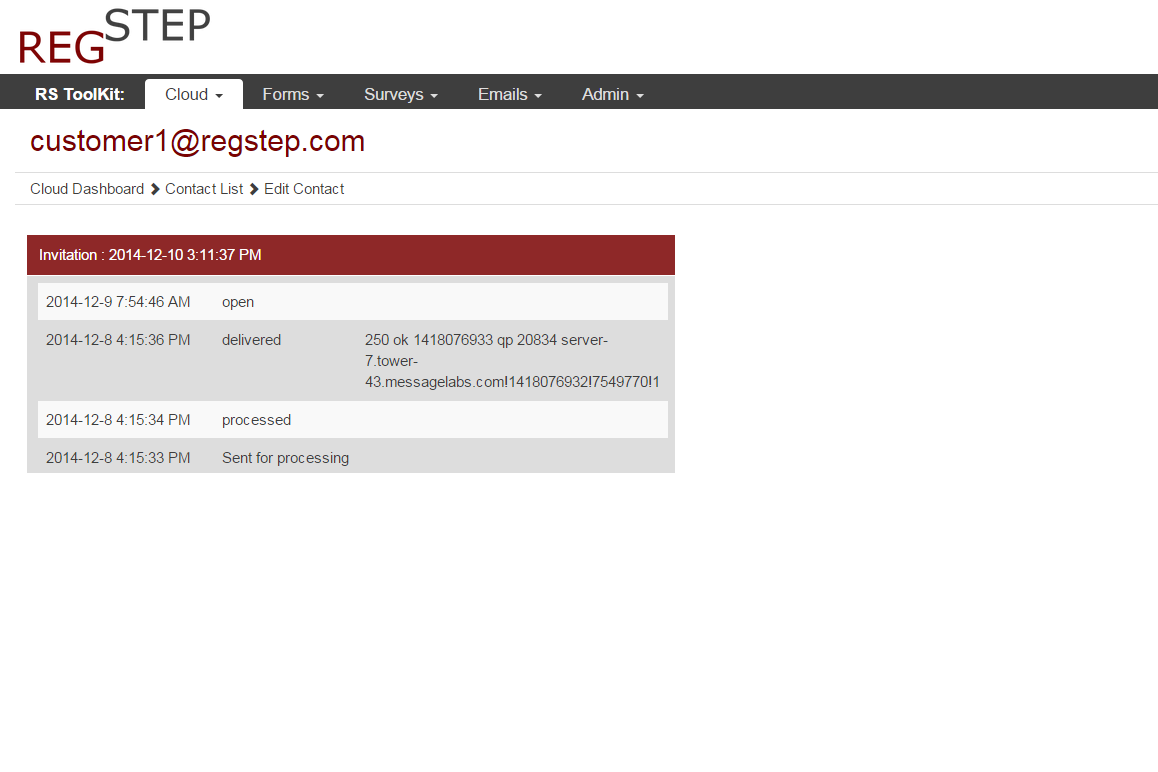 View detailed information for each email sent for each contact.
Contact Reporting
Stay up to date with email delivery notifications and by syncing registration information to your Contact List. Track email statistics to address email delivery issues and identify the campaigns that generate actions for each contact. View registration and attendance metrics to identify the events that are attractive to each contact and use that information to tailor future events to specific individuals.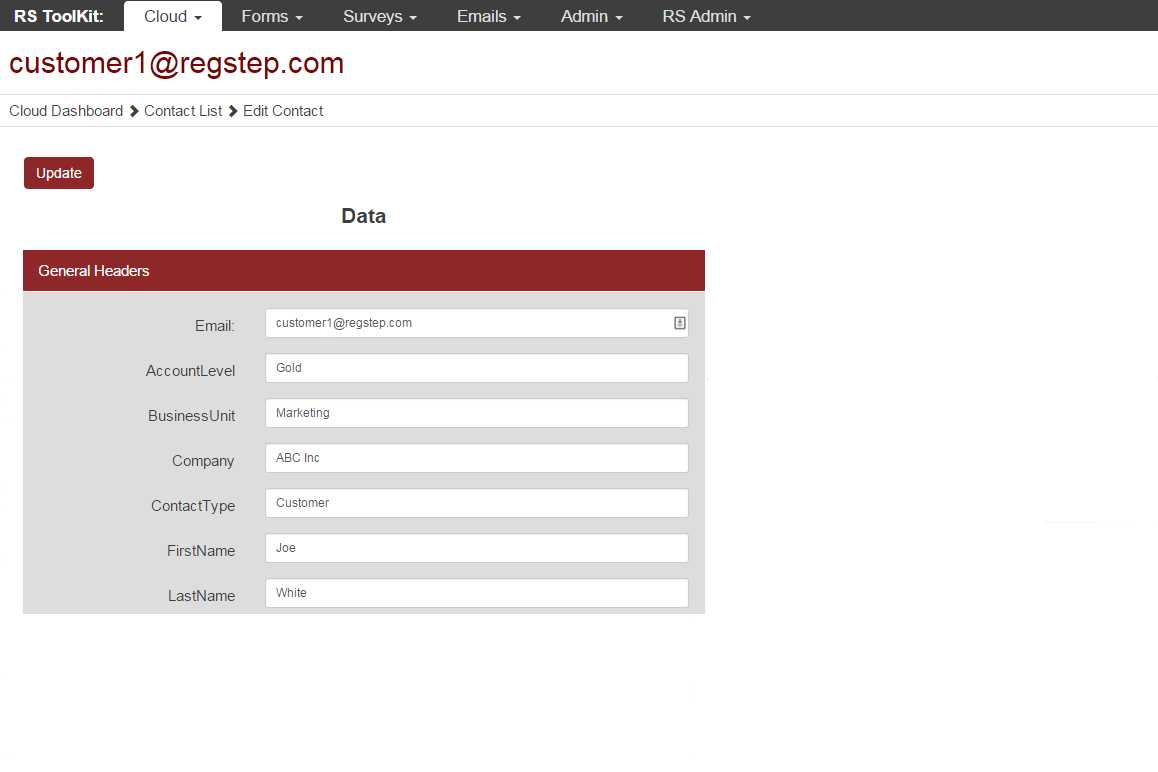 Keep your list up to date with email delivery results & registration updates.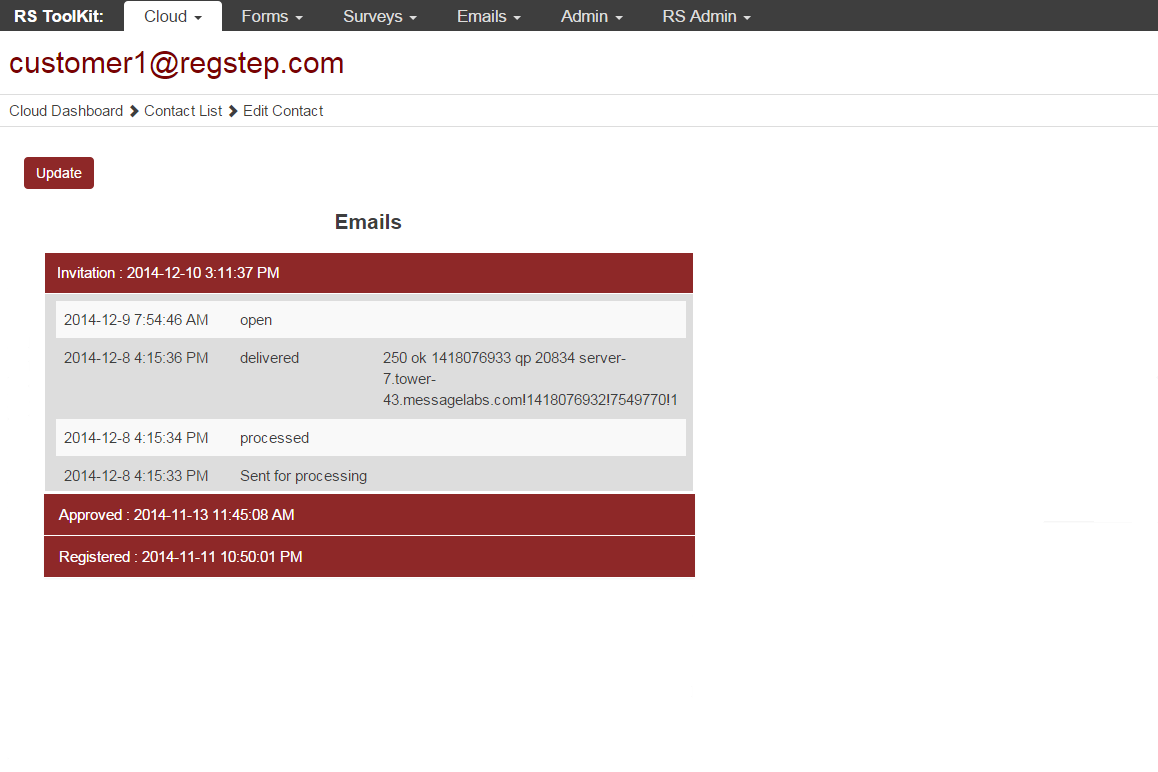 View detailed information regarding delivery, open, & click through rates for each contact.