Email Marketing Software
Automated, Tailored, Compliant Campaigns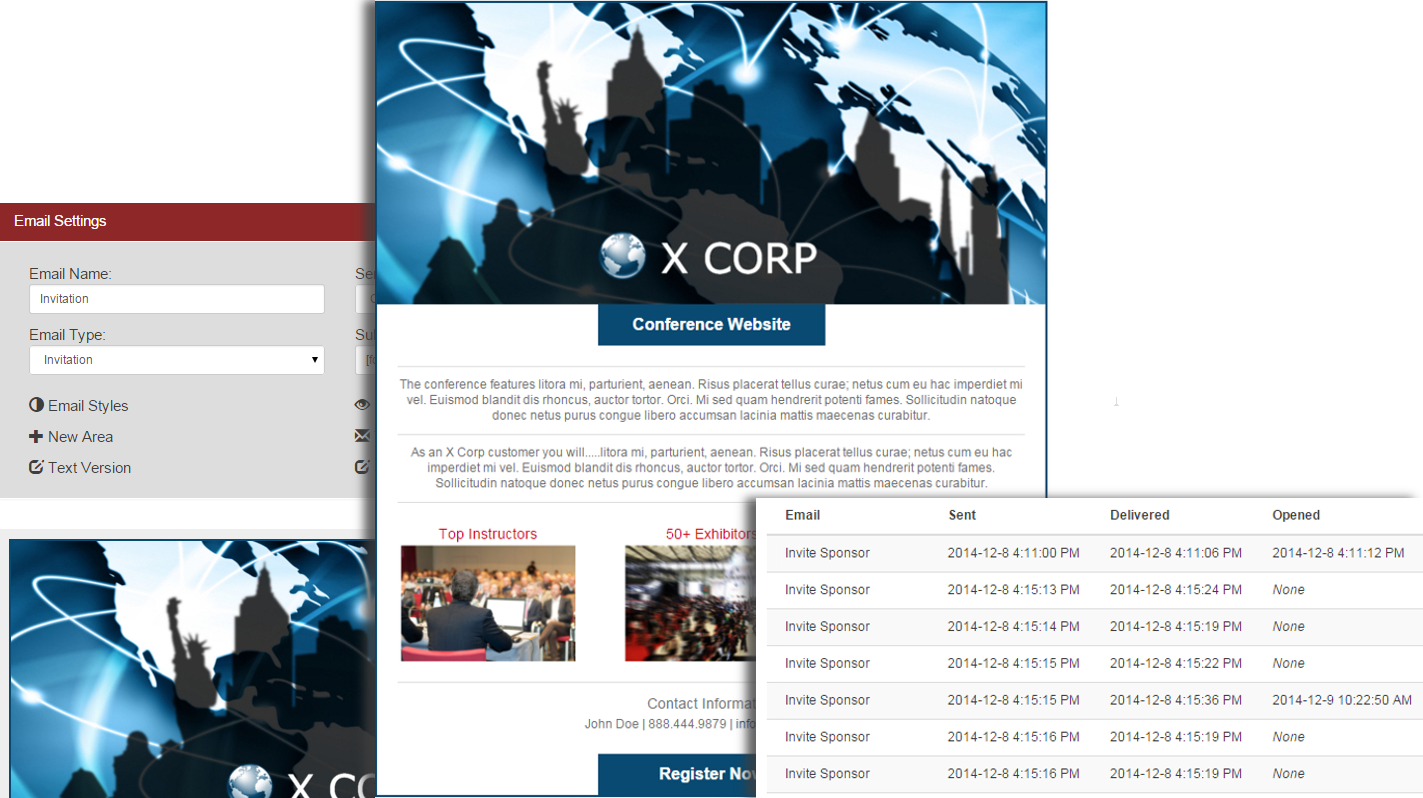 Automate your event marketing efforts with custom campaigns that include save the date, invitation, confirmation, invoice, event update, and thank you emails. Incorporate tailored content to personalize the email and send varying messages to each recipient. Identify your most effective messages using comparative reports for open and click through rates. Eliminate list management and reputation concerns with automated list maintenance for bounces and unsubscribes.
Features
Custom Emails
Send custom-branded, tailored emails to promote your event, encourage registration, provide event information, and distribute survey links. Ensure your emails are consistent across all of today's major email clients - our templates are tested in over 100 email applications. Personalize each email with mail merge fields and conditional content.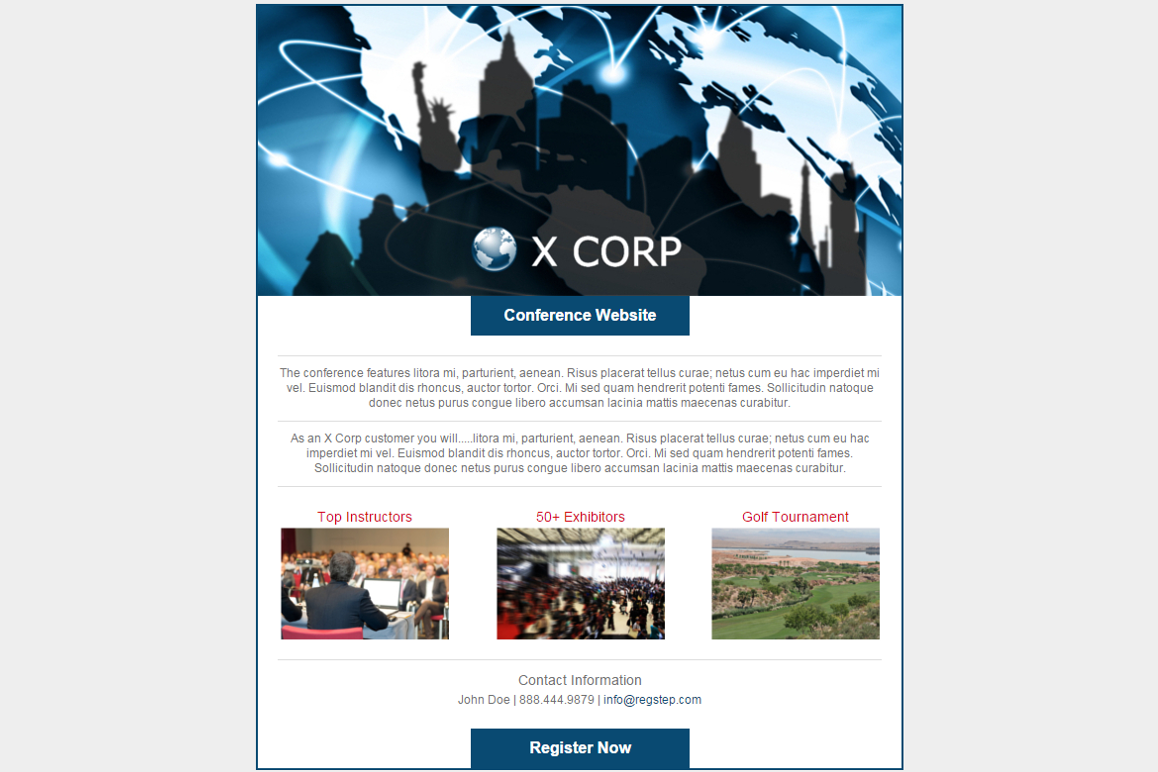 Send professional event marketing campaigns.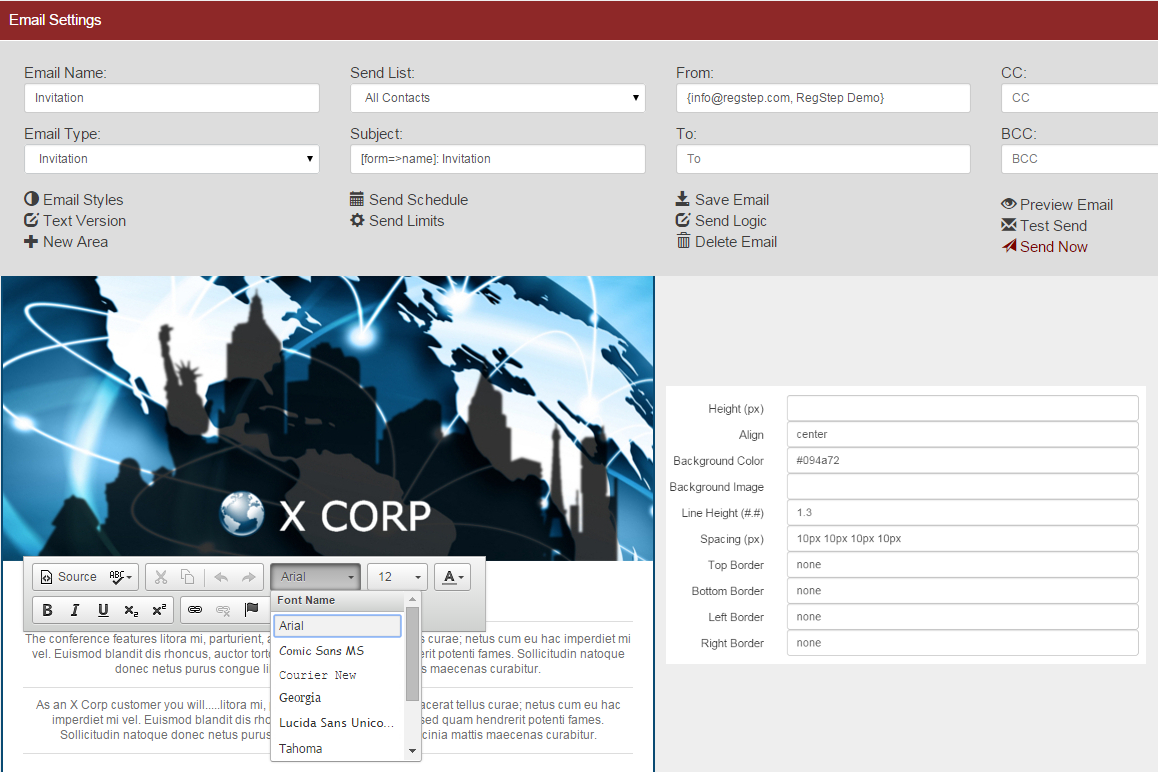 We'll use our editor to match the brand of your event.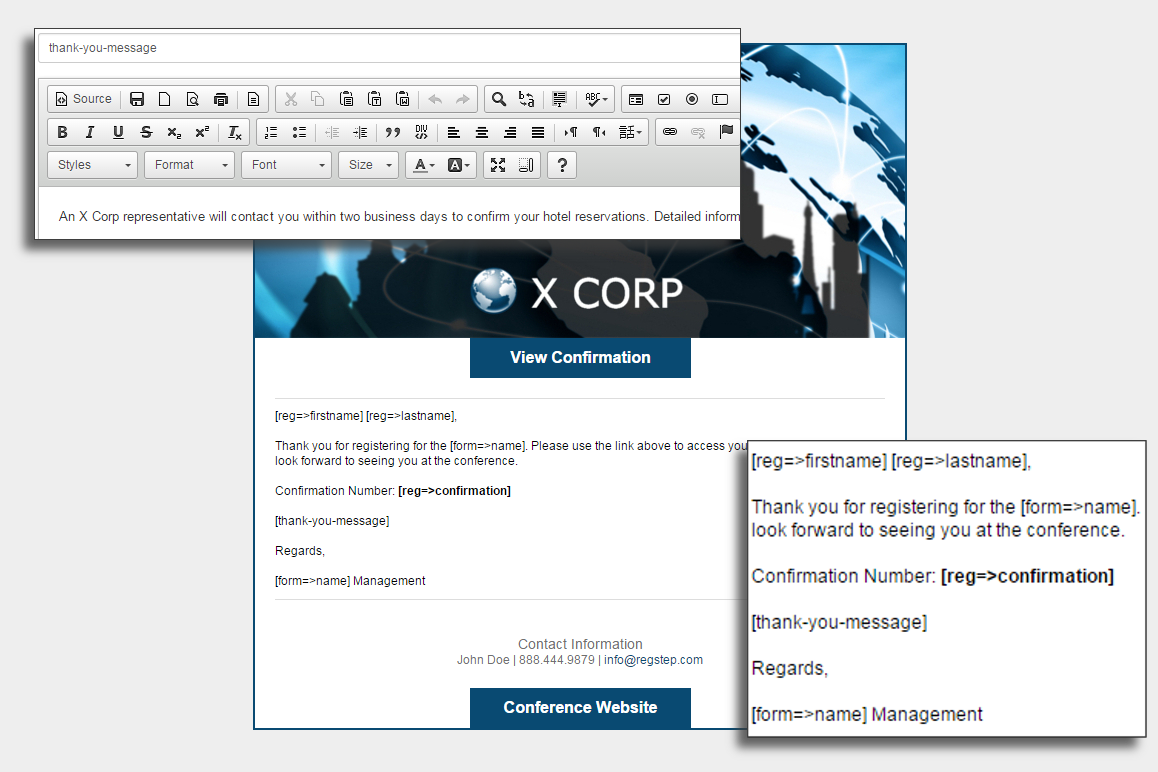 We'll set up personalized, tailored content for each recipient.
Sending & Compliance
Send to your entire Contact List, a custom list you have created, or choose from a variety of pre-configured event registration lists. Set automated send schedules and send limits for each email. Generate a text version of each email to avoid SPAM designation. Let the RS ToolKit handle the rest - your emails will be distributed automatically using the schedule and criteria that you define while bounces and unsubscribes are automatically removed from subsequent sends to protect your email reputation.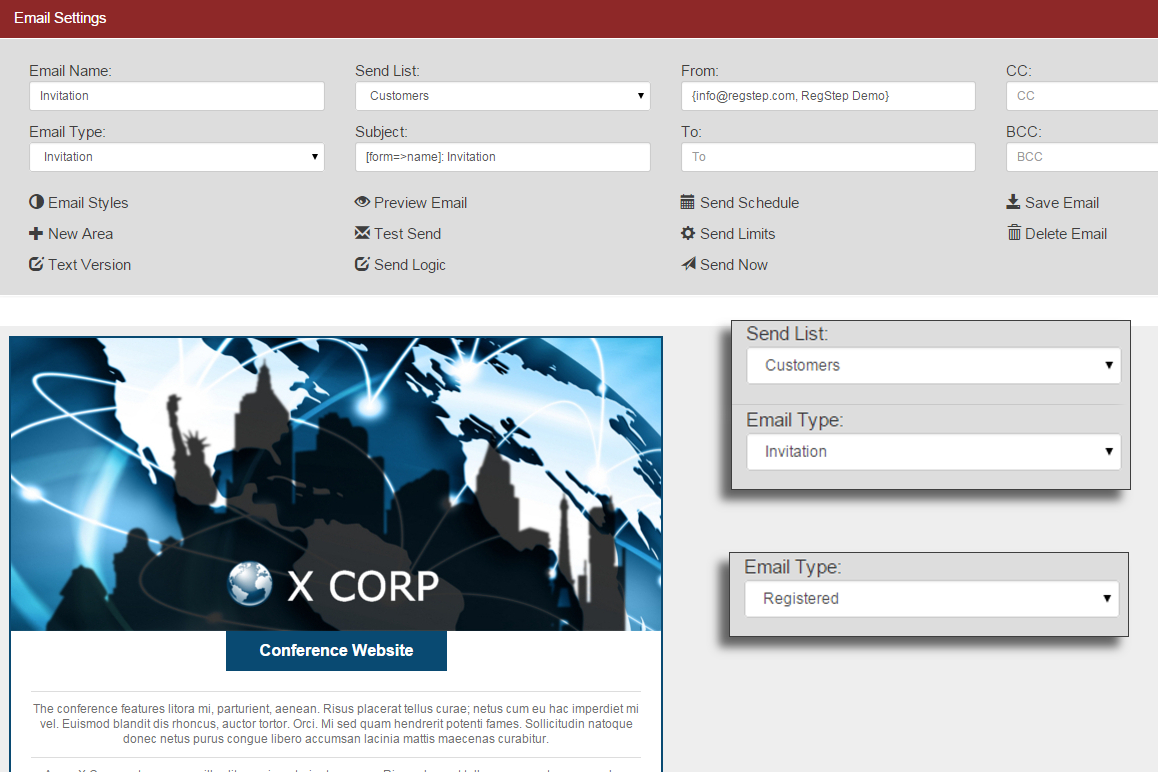 Send to all of your contacts, a list you have created, or a pre-configured event list.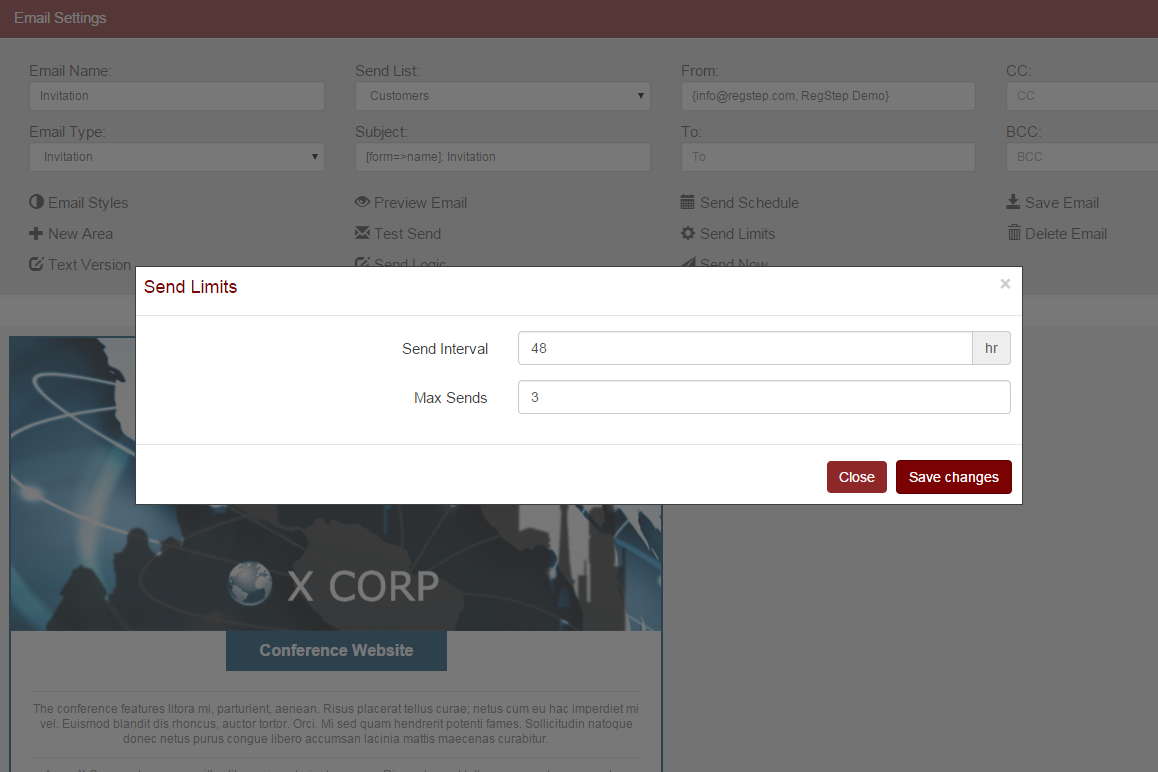 Set the maximum sends for each recipient & the minimum delay for each send.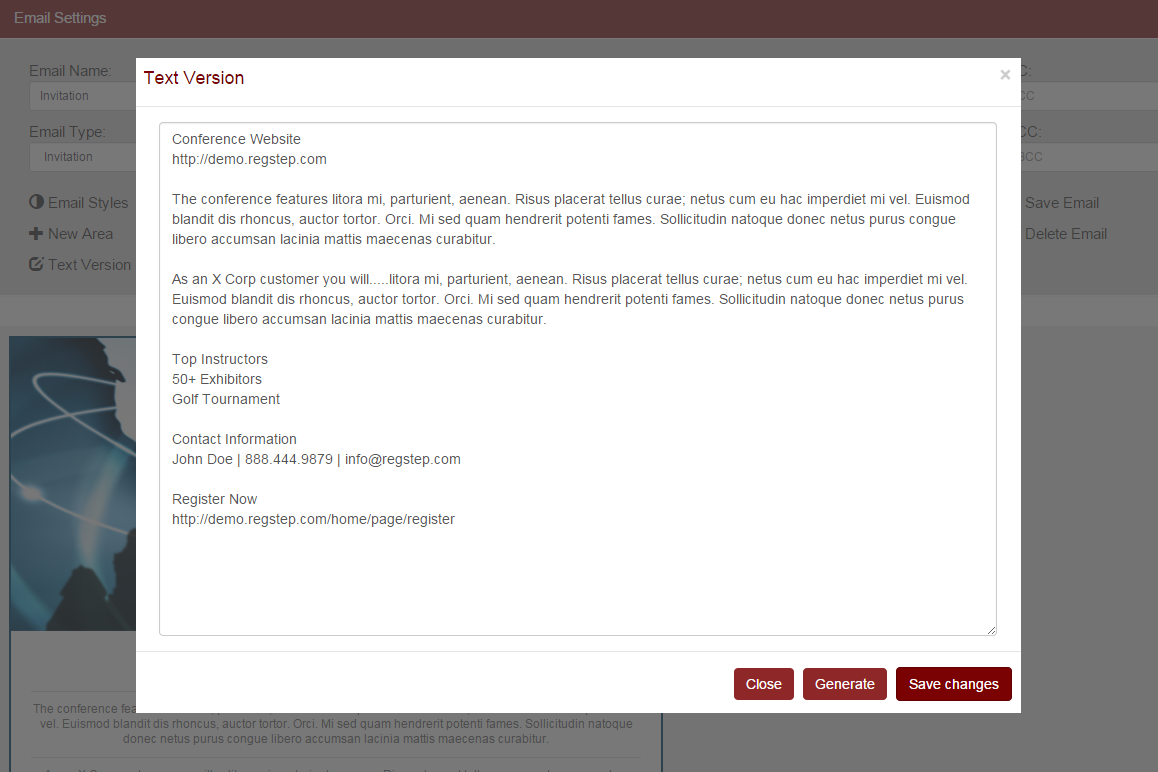 Generate & edit a plain text version of each email from your HTML.
Email Reporting
Access a collection of standard and custom reports for your event email campaigns. Gauge the success of each email by monitoring open and click through rates. Identify organizations and users not receiving your communications so you can take action to deliver your message. Monitor invitation reports to track response rates and adjust your campaign to increase attendance.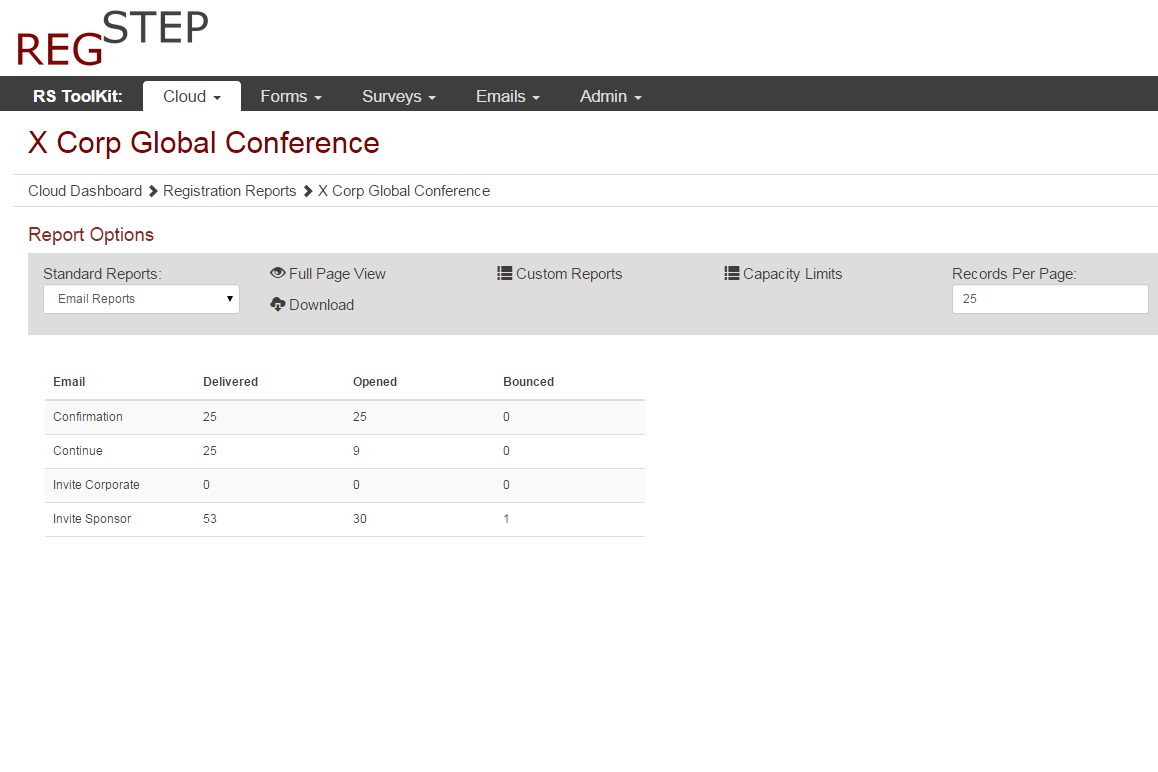 Monitor delivery results for each email in your campaign or event.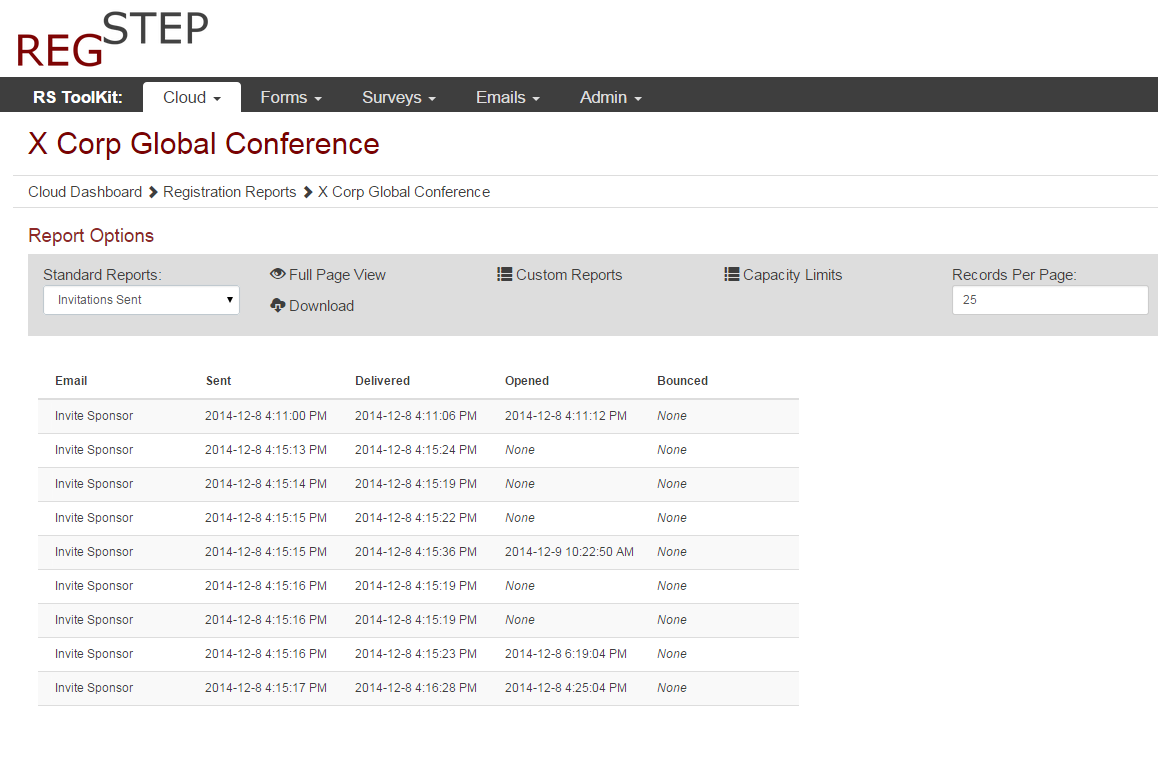 Identify recipients that are not receiving or opening your communications.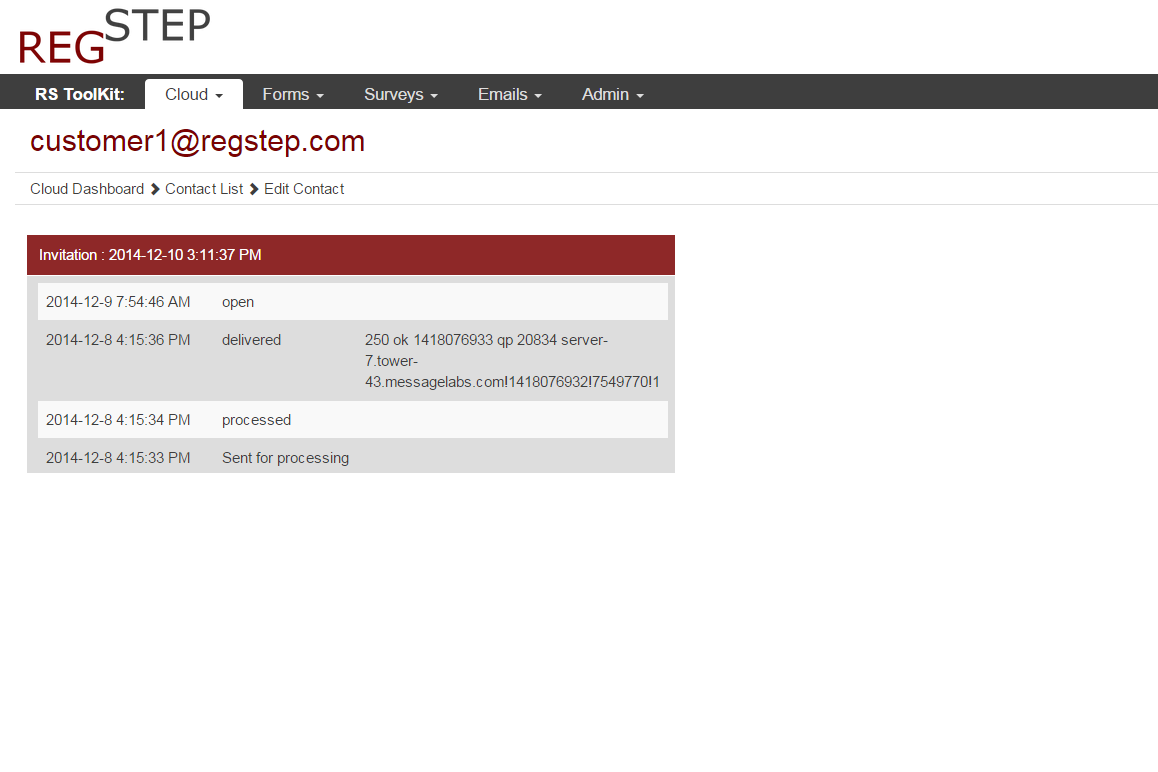 View detailed information for each email sent for each contact.